Extremely cold temperatures make it impossible to survive without a furnace, Hence, if it stops functioning, a rapid response becomes essential. Otherwise, it will not only increase the discomfort but can also get dangerous. We, at Aztec Mechanical, bring you effective furnace repair solutions. We specialize in the installation and repairing of HVAC systems in commercial and residential areas. Right from installing, repairing, to servicing air-conditioning systems to furnace, we do it all. With our high-quality service and considerable experience, we have created a solid reputation and customer base in and around areas like Albuquerque, New Mexico, NM, Rio Rancho, and Santa Fe.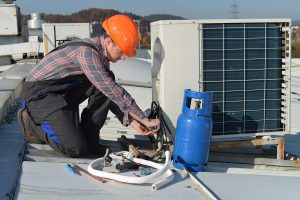 Is your furnace not functioning properly? Then, you should quickly choose a good company and get it repaired as soon as possible. Here, we have put together a few essential factors to check about the company you choose for your furnace repair. Take a look.
If a company possesses a considerable experience in repairing a furnace, it can cater to several kinds of issues which might be affecting the functioning of your furnace. So, you should make sure that you choose an experienced furnace repair service.
In order to identify the problem with your furnace, inspect it properly, and then come up with a probable solution, you need the correct knowledge, training, and experience. So, in order to choose the right company, you should make sure that their staff consists of expert professionals who have this sort of an expertise.
Lastly, you need to make sure that the amount charged by a company for their furnace repair services is suitable for your budget too. So, you need to compare the prices of different companies and check if the company you are considering is offering you the lowest prices for the quality of services being provided.
So, if after checking everything, you feel that we can be the right choice for you, then get in touch with us today.
If you have questions about Furnace Repair and Air Conditioning Repair,
Give Us a Call Today!