Aztec Mechanical is a recommended source for air conditioning repair in Albuquerque, New Mexico, NM, Rio Rancho or Santa Fe. They have been fixing air conditioning systems for many years and they can repair yours. It does not matter whether you need commercial or residential air conditioning repairs, they can help you either way. Their NATE certified technicians can work on any HVAC system, heat pump or furnace. It does not matter whether you have a central system, a mini-split system, a ductless system or complicated commercial system, the can work on all makes and configurations.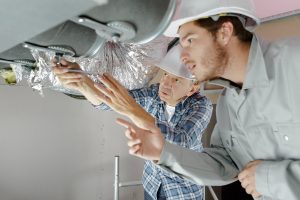 When you air conditioning repair you need it quickly. The team at Aztec understand the urgency and they will respond promptly. They know it costs your business money when your heating or cooling system plays up. They now discomfort at home can disturb the peace and harmony. Their technicians will work quickly and efficiently to restore the comfort to your work or home. Even if they did not supply or install your HVAC system, they will still fix it.
Preventative maintenance is always a good idea. If you don't maintain something, it will break sooner rather than later. The same applies to heating and cooling systems. There are many parts in a HVAC system such as belts and pulleys, condensers, evaporator coils, electrical connections, thermostats, fan and blower motors and may other moving parts. All these parts need to be checked from time to time. Aztec Mechanical offers flexible and custom maintenance plans.
There will come a time when air conditioning repair is no longer a viable option. That is when you need to consider a modern energy efficient system that will keep you comfortable for years to come and will save you money at the same time. Aztec can help you with that as well.