Are you thinking of investing in the HVAC systems? Comfort is important to everyone. Whether you are at home or in your office, it is important that you get a relaxing and comfortable atmosphere. And given the situation nowadays, with the increasing pollution and global warming, it has become all the more difficult to maintain a comforting atmosphere around you in which you can work or relax. That is why the demand for HVAC systems have also increased. You want the right kind of warmth during winter and the cooling effect during the scorching summers. However, you need to make sure that you are also taking care of these HVAC systems in the right manner. We, at Aztec Mechanical, can be the right choice for you. We are an experienced and reputed company offering you high-quality commercial and residential HVAC services for the last 40 years. With our dedication and affordable charges, we have become a reputed choice in areas like Albuquerque, New Mexico, NM, Rio Rancho, and Santa Fe.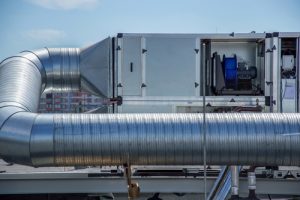 Here, we have put together a few major things that you must check while looking for a good HVAC service. Take a look.
Maintaining the HVAC services is not a joke. You have to understand and be aware of the different parts and detect the issue. That is why you need to check if the company you are considering for the HVAC services have the professionals with the requisite training and expertise one needs to carry out such a job.
Customer Feedback & Online Ratings
You cannot put your trust in a company until and unless you check if they have provided a remarkable service in their past. So, you have to keep an eye on the feedback and the ratings they have been receiving from their regular clients and other prestigious institutions online.
After checking such factors, if you are interested in trying out our HVAC services, quickly contact us now.