Are you thinking of how to deal with the extremely scorching heat outside? Well, it is recommended that you drink lots of water and try to stay indoors as much as possible. But even at home, it is quite hot and humid. What you can do to get a more relaxing and comfortable situation at home is install an air-conditioner. Air conditioning systems can keep you cool inside no matter how blazing the temperatures are outside. Now when you install an AC in your house, you should also be aware that simply having an AC at home is not enough. You have to also maintain it and take care of it. We, at Aztec Mechanical, can be the right choice for you. We are an experienced and reputed company offering you high-quality and affordable HVAC services. We have been in this field since 1977 and have some of the most trained and experienced professionals who can help you to install, repair, and maintain your air-conditioner. So, if you belong to areas such as Albuquerque, New Mexico, NM, Rio Rancho, or Santa Fe, then you can resort to us.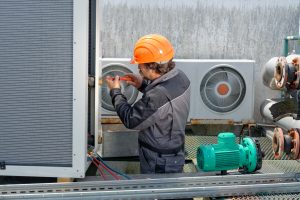 Here, we have put together some of the most important reasons to opt for an air-conditioner service. Take a look.
Longevity of the System
You have invested a substantial amount of money in your air-conditioner. You will definitely need to make sure that the system lasts for a long time. This will only be possible if you maintain it regularly.
Detect Minor Issues
If you go for an AC servicing on a regular basis, you will be able to identify its minor concerns quite easily. This will prevent a major mishap, thereby also saving your money on severe repairs.
Save on Energy Bills
A well-maintained air-conditioner will be able to run more efficiently. That is why it will offer a great service within a short span of time. So, your usage will be less as the function will be served in the short while and that is why your energy resources will also not be replenished.
So, after knowing about these reasons, get in touch with us now if you want to opt for an AC service.