Do you have an air-conditioner or AC at home? Well, everyone these days must have an AC at home because of this scorching heat outside. Due to pollution and increased global warming, it has become extremely hot nowadays. You need some comfort and cooling at home or your office. If you own a business or are a homeowner, then you should understand the importance of an air-conditioner. However, simply purchasing this machine will not be enough. You have to make sure that you also make some arrangement for all kinds of services related to air-conditioners so that you can enjoy this machine better. We, at Aztec Mechanical, can offer you every kind of AC service that exists. We are an experienced and reputed company which offers you high-quality AC installations, repairs, and maintenance services. We are known for being efficient, smart, knowledgeable, and are also available for 24×7. So, if you belong to areas such as Albuquerque, New Mexico, NM, Rio Rancho, or Santa Fe, and are looking for any kind of AC service, you can rely on us.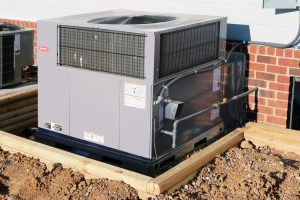 Here, we have enlisted a few essential things to check about your AC services. Take a look.
Professional Expertise
The AC service comprises qualified and well-trained professionals who are expert at their job. That is why you need to check if the professionals staffed at the company you are considering are actually qualified or trained enough to do this job or not.
Prices Charged
You must have a decided budget for your AC services. Therefore, you need to check if the amount charged by the company is actually feasible for your pockets or not. You can also compare the rates with others and see if it is the lowest you can get.
So, if you think we can offer you great services for your air-conditioner, then you can contact us immediately.