Do you think your AC is not cooling down your room as quickly as it used to? Do you feel there is an odd sound coming from the compressor? Are you noticing water accumulation near your air conditioner? Well, all these could be signs that you do not need to repair the AC immediately. But you also need to find professionals who are experts in air conditioning repair, right? We, at Aztec Mechanical, can help. We are an established company with about 40 years of experience in this field. We have been offering quality AC repairs for a long time to both residential as well as commercial clients. We are also known for our installation, servicing, and repair and maintenance. We understand that budget is a crucial concern so we charge you quite affordable rates for the services rendered. So, if you are from areas such as Albuquerque, New Mexico, NM, Rio Rancho, or Santa Fe, then you can resort to us.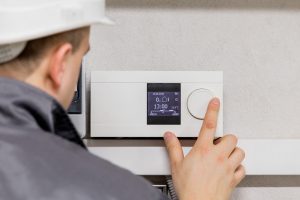 Here we have put together a few vital questions that you should ask a company offering you air conditioning repair services. Take a look.
Do you have qualified technicians to repair the AC?
You need knowledgeable and experienced professionals who can detect the issue with your air conditioner and get it repaired easily. So, you should ask the company if they have well-trained technicians for this job or not.
How much do you charge for the AC repair services?
You should make sure that you look for an AC repair service that suits your budget. You should ask the company offering you such services about advance quotes so that you can compare the rates and check which one offers the rates most suitable for your budget.
After asking such questions, if you are interested in our AC repair services, contact us today.