Comfort is the key to a perfect home. Your house should be equipped with all the facilities that are required to make you feel comfortable and relaxed. And one of the most important things that you should consider is getting the right furnace too. It will provide you with the right kind of warmth that you need in the house. However, what if the furnace suddenly stops working? Then, you will need to get it repaired. We, at Aztec Mechanical, can help. We can provide you with experienced and reliable professionals who can provide quality furnace repair. We have been in this field since 1977 and are known for our highly personalized services at affordable rates. We also provide installation and maintenance services for you. If you belong to areas like Albuquerque, New Mexico, NM, Rio Rancho, Santa Fe, and are looking to repair your furnace, then you can resort to us.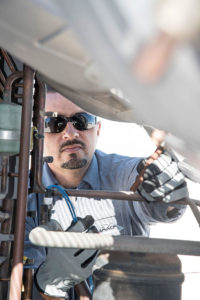 Here, we have enlisted a few major tips that will help you find a good furnace repair service. Take a look.
Look for Recommendations
You should ensure that you get the right recommendations from people regarding a good furnace repair service. Then, you will understand if you are making a reliable choice. Ask around people in your friends and family circle to be sure about the company you are handing this responsibility.
Compare Prices
Every repair service will obviously charge you of a certain rate. That is why it is essential that you need to take quotes in advance from the different repair service companies and then check which one offers you the lowest rates because you would definitely like to save more money.
Check Reputation
Lastly, you should check the reputation of the company and see if the company you are choosing enjoys a good testimonial, feedback, or rating from their users or consumers. Do not forget to do this if you want to take a wise decision.
And if you want to hire us for your furnace, then contact us today.