Are you getting a strange sound from your air conditioner when you switch it on? Do you feel that the air-conditioner is not cooling your room efficiently? Or does it not turn on at all? In all such scenarios, you should make sure that you resort to a good AC repair service on time. We, at Aztec Mechanical, can be the right choice for you. We are an experienced and reputed company which offers you high-quality air-conditioning repair services along with maintenance support. We have been established in 1977 and are aware of how to repair any issue with the AC. We have efficient, knowledgeable, and well-trained technicians to help you get the fastest solution for the air-conditioner. We have catered to residential as well as commercial clients in the past. So, if you belong to areas such as Albuquerque, New Mexico, NM, Rio Rancho, or Santa Fe, you can reach out to us for your AC-related issues.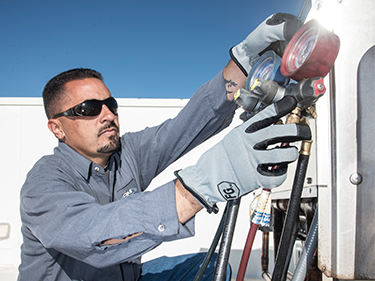 Here, we have put together a few questions to ask your AC repair service. Take a look.
If a repair service is available at all times of the day, it is more convenient for you, isn't it? You can resort to them and get a rapid service to get out of this discomfort. So, you should ask the company if they operate 24×7 or not.
Can you offer a free estimate for your charges?
Budget is a crucial matter for everyone. You must know the charges before hiring a service so that you can understand if it is feasible for your budget or not. So, you should ask for free quotes from the company. You can also use these to compare it with the others and see which one offers you the lowest rates.
So, after asking such questions, if you feel we can be the right choice for you, then contact us today.