As a business owner, you've probably had to face issues of your AC breaking down every now and then. When you don't maintain your AC's health it will run less efficiently, meaning your cooling bill will be higher than usual. Neglecting to maintain your air conditioner is like neglecting to take care of your car. Furthermore, AC repairs are very expensive and sometimes you may need to replace them completely. A routine AC service can significantly reduce your energy bills and increase the lifetime of your equipment.
We, at Aztec Mechanical Inc, have been in the AC service business since 1977, providing quality service and repair work for your equipment. Be combining decades of experience with state-of-the-art knowledge, we can assure you that we are the best in town when it comes to AC services. We provide our services across Albuquerque, New Mexico, NM, Rio Rancho, Santa Fe, and neighboring areas. If you are from any of these areas, feel free to contact us today.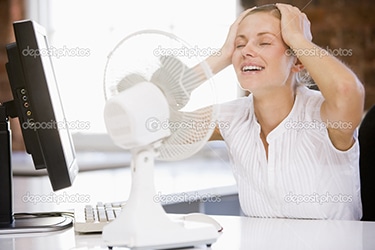 Here are some more reasons why routine AC service is important:
Boosts efficiency
A huge percentage of your home's total energy use goes to your air conditioner. As such, you want to make sure your system as efficient as possible. Having a routine AC service is the best way to ensure that your system is operating optimally. It also helps you cut down a lot on your energy bills.
Safety issues
Having a normal functioning AC system isn't just important for your comfort, but for your safety. Prolonged exposure to hot temperatures can cause certain AC issues, including a refrigerant leak, which can put you at further risk. A routine AC service can protect you and your employees from such safety risks.
So, if you are interested in our services, give us a call at (505) 884-2770.