Everyone loves a warm cozy home in the cold freezing winters. But what if your furnace breaks down just when you need it the most. The best option is getting your furnace checked just at the onset of the winters. When it comes to furnace repair you can trust Aztec Mechanical Inc. as we specialize in commercial heating and air conditioning services. We can deal with any types of furnace-related problems irrespective of the nature of your system. Whether you are a homeowner, a business owner or a decision–maker, you can sign up for our preventive maintenance programs and spare yourself the hassle of a broken down furnace. Our team is available at your service 24*7 and will schedule a service as per your convenience. Aztec Mechanical is a qualified and experienced choice of the people of Santa Fe, Rio Rancho, Albuquerque, New Mexico, and NM.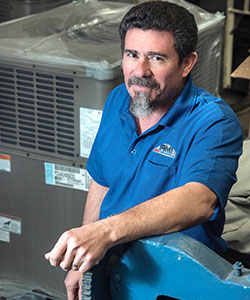 Below we have mentioned 3 major warning signs that your furnace needs a repair. Take a look.
If you hear unusual sounds from your furnace apart from the normal dripping, hissing, grinding hums, then you should be alert. These may be early warning signs of an impending problem. You should immediately call for the repair guy to get your furnace tuned up.
Not all problems are out there for you to take note of. While your furnace might be functioning properly and heating your room well, it could be working harder to do so. You will notice this if all of a sudden your energy bills go up with no logical explanation.
Reduction in the comfort level
If your furnace is unable to heat your room to your desired level of comfort in spite of adjusting the thermostat, it needs an expert's diagnosis. It can be just one heater or all the heaters of your house. With a little professional help, your furnace will be back to normal.
So, if you are looking for any repair and maintenance services, you can get in touch with us on 505-884-2770.