Do you plan to buy a new house? Did you arrange your HVAC systems? Heating and cooling systems are important for your comfort at home. It is difficult to carry on in the scorching heat or the biting cold to survive without a proper HVAC system. You should not just invest in quality HVAC systems but also ensure these are services and maintained properly. If they are showing signs of damage, then you should make sure that you get these repaired. We, at Aztec Mechanical, can be the right choice for you. We are an experienced and reliable company offering you high-quality HVAC services. We have been in this field since 1977 and have earned a solid name for ourselves. We can improve the quality of air indoors and provide you with installation, repair and maintenance services of HVAC systems. So, if you belong to areas such as Rio Rancho, Santa Fe, Albuquerque, NM, or New Mexico, then you must choose us without hesitation.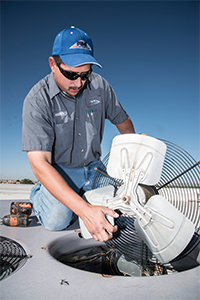 Here, we have enlisted a few crucial reasons for servicing your HVAC systems regularly. Take a look.
Efficiency
The overall efficiency of the machine can improve greatly if you regularly service your HVAC systems. In this manner, you will be able to get rid of the minor glitches and make the system more efficient, thereby ensuring smooth functioning and uninterrupted comfort.
Money-saving
Regular servicing and repairing of your HVAC systems is a money-saving tactic. You will be able to save a lot of your money on repairs if you can maintain the system well. That is why you should make sure that the HVAC systems are serviced regularly and are in good condition. Try to avoid repair issues as far as possible.
So, if you are from areas such as, then you must contact us today.