All things considered, our dependence on air conditioning systems is progressively increasing day by day. It is impossible to imagine our lives without ACs, especially in the summer months. However, with the constant use of these machines, it results in a lot of wear and tear that must be checked periodically. Thus, AC repair is an integral part of AC maintenance. When it comes to these machines, the damage might not be visible all the time. In these situations, it's important that you take other issues into consideration, like pungent smells, moisture or odd sounds. If you notice such signs, then you must call in an expert immediately. This is where we come in. At Aztec Mechanical, we care about the comfort of our clients. From installing to maintaining and servicing, we can provide all kinds of services to you. It does not matter if yours is a residential building or an industrial facility- we can handle projects of all sizes! So, if you live in Santa Fe, Albuquerque, Rio Rancho, NM, New Mexico or the nearby places, then you can rely on us.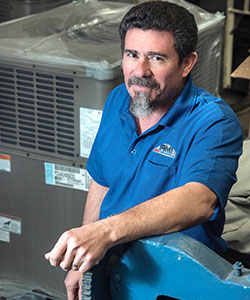 Here's why you should opt for an immediate AC repair. Take a look.
Avoid Permanent Damage
If you notice signs like odd sounds or leakage or poor functioning of the system, then chances are that the machine is not working due to interior damages. Since these are not visible, they can get worse with time without you even realizing. Sometimes, small issues can result in permanent damage of the system. So, before it gets too late, you should arrange for an early repair. This makes sure that you do not have to replace the machine completely.
Avoid Unnecessary Expenses Later
Repairs are more affordable than replacements. If you don't manage to go for a timely repair, you might have to end up spending huge amounts of money on complex repairs and replacements. Thus, to protect yourself from unnecessary expenditures, make sure you get your machine repaired on time.
If you think that your AC needs repairing, then call us today at 505-884-2770 to schedule an appointment.