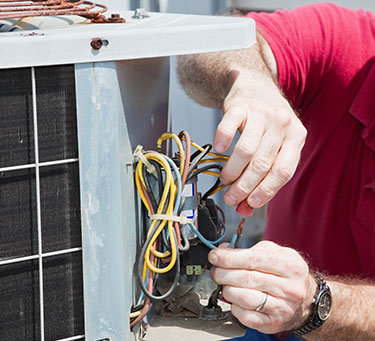 We get frantic calls all the time from customers needing urgent air conditioning repair. In fact, we've staffed a 24/7 emergency line just for emergency air conditioning repair in the Albuquerque, NM, Santa Fe, NM, and Rio Rancho, NM areas. At Aztec Mechanical, we started and continue to be owned and staffed, by Albuquerque natives. This means we take two things very seriously.
We know what it's like to be stuck in the oppressive Albuquerque heat. We've grown up in it but at the same time, we truly enjoy and expect reliable and comfortable air conditioning repair when we need it. This is our community and we know the feeling of missing that reliable AC! We always want to help our neighbors and promise to provide an accurate estimate of when we'll be there.
We're looking to be long-term partners with both residential and commercial customers in the Albuquerque, NM, Santa Fe, NM, and Rio Rancho, NM areas. Often, this starts with gaining the trust of new customers through an initial request for air conditioning repair. We are sure that once you have experienced our quick response, friendly office staff, knowledgeable, and experienced repair team, you'll use it again and again. And, part of getting your long-term trust and business is by offering fair pricing. This goes for both air conditioning repair and new units
Our technicians are trained in many different models and brands. And if for some reason your air conditioner is beyond repair (it happens!) we can help you in getting the right new model for your needs. Our supplies provide some of the biggest names in the business include Trane, Carrier, and Goodman. The units we install come with full warranties and quick installation.
We work throughout the Albuquerque areas of Santa Fe, NM, and Rio Rancho, NM to bring our community the top air conditioning repair we would provide to our own friends and neighbors.