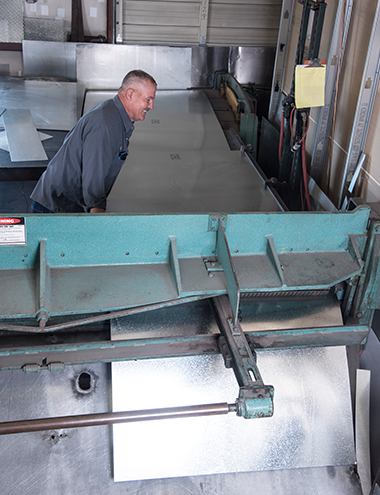 We have a heat problem in New Mexico. And during the winter we have a cold problem. This results in a number of different companies throughout Albuquerque, NM, Santa Fe, MN, and Rio Rancho, NM that offer HVAC system design, repair, and maintenance. But choosing between the various companies can be difficult. What can set one company ahead of another? One qualification that we at Aztec Mechanical thinks sets us apart is our capability as an HVAC engineering company, and, one of the top HVAC engineering companies in the state of New Mexico.
After all, engineering is where we started. In 1977 we started as a traditional sheet metal company. From there, additional services were added in response to demand from our customers. The talent Chris Jones has brought with over 52 years of experience in design/build, engineering, and contracting is part of our great advantage.
So, what does this mean for our HVAC customers in Albuquerque, NM, Santa Fe, MN, and Rio Rancho, NM? It means every HVAC system is engineered, not just built, for their needs. Location, size, capability needs, and more all factor into the design of a new HVAC system from Aztec Mechanical. No two HVAC systems will ever be the same because no two spaces are the same. Just as you would consult an engineer for an addition, you should consult an engineering HVAC company for your new HVAC system.
And, you'll see the difference down the road. All areas properly heated or cooled because the HVAC system was designed correctly for the space and the building. An HVAC system is a large investment. You do not want to go through the redesigning of a system or trying to correct issues. Have you ever been in a building that was just the right temperature all the time? No matter what part of the building you were in? That is the advantage of an engineered HVAC system.
We love creating the perfect HVAC systems for our customers! Go to our Contact page to tell us about your needs or call the office directly.