If you own an AC or a heater, you would know that regular maintenance is the key to keep them running at full efficiency. But if you have faltered there, and your AC needs a repair now, do not delay it any further. Call for the AC repair unit from Aztec Mechanical. Being in this business since 1977, we have exceeded the expectations of our clients on every job we undertake. We make the comfort of our people our priority and hence, to improve the efficiency and operation of your system, our professional team will evaluate your system and then make the necessary recommendations. For the people of Albuquerque, Santa Fe, Rio Rancho, NM, and New Mexico we provide our expert service at very affordable rates and even offer finance or leasing options.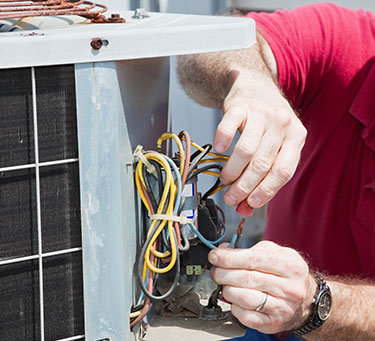 Below we have mentioned 3 vital signs when you need to contact your AC repair specialist. Take a look.
Your AC isn't blowing cold air
There might be an electrical malfunction, a wiring problem, or any other reason why your appliance is not cooling properly. You should call for the specialists, who have the knowledge where to look for the problem and how to return the unit to its original form.
There's a wired noise coming from your unit
A quiet hum of the motor is quite common when your unit is running. However, the problem arises when the noise turns loud. This might be because of the overworking of the fan or the breaking of a circuit. It's best to contact an expert rather than trying to fix it yourself.
There's a smell coming from your unit
A smell can come for various reasons when you turn on your unit. There can be a wire short causing a spark, or a buildup of debris on the heating coils or the water must be drying up. You should call for the repair unit and get your system checked quickly.
So, if you have to repair your AC unit, you can call us at 505-884-2770.