Is your AC unit breaking down quite often? Maybe it's time to schedule a service. If you want any heating or cooling repair or maintenance work done, we, at Aztec Mechanical, are here with our wide range of ac service. Being a full-service heating and cooling resource, we provide all the necessary services to maintain the efficiency of your unit. With over 4 decades of experience, we have worked on almost every type of system and hence our technicians can provide exceptional quality service and repair work. We realize the urgency when it is the matter of your comfort; therefore we provide quick emergency services. Our passionate services, cutting edge modern innovations, and state-of-art knowledge are what make the people Rio Rancho, Albuquerque, Santa Fe, and New Mexico, NM choose us again and again.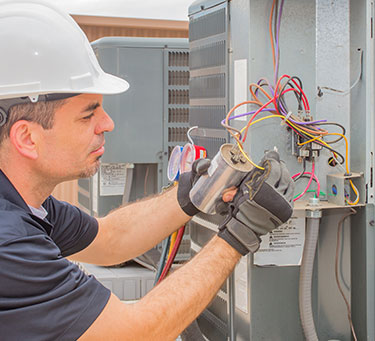 Below we have mentioned 2 customary AC services provided by Aztec Mechanical. Take a look.
It is our job to get your system back up and running in those brutal summers and chilling winters. Our team of technicians is always available to offer you honest and upfront pricing when it comes to repairing your unit. They are extremely professional who would, just at one phone call, reach your place, assess the problem and give suitable solutions instead of trying to sell you additional services or machine parts that you might not need.
Thermostat and Heat Pumps
Thermostat and heat pumps are 2 vital parts of your HVAC system. At Aztec, we have a wide variety of thermostats, traditional as well as smart ones, which will improve the functioning of your unit. We even provide full turnkey solutions for any problems arising in your heat pumps. If it just needs a servicing or maintenance work, we do it; we even perform installation services of these pumps.
So, if you need any other services for your AC, you can give us a call on 505-884-2770.