Nothing is worse than having a broken AC or an AC on the verge of breaking down. The air is too hot here in Santa Fe. And, the need for AC service in Santa Fe could signify a dangerous situation. The use of fans can move air around but, in the end, it is still hot air. So elderly and small children whose bodies cannot properly cool themselves need quick and efficient AC repair and service their caregivers can trust.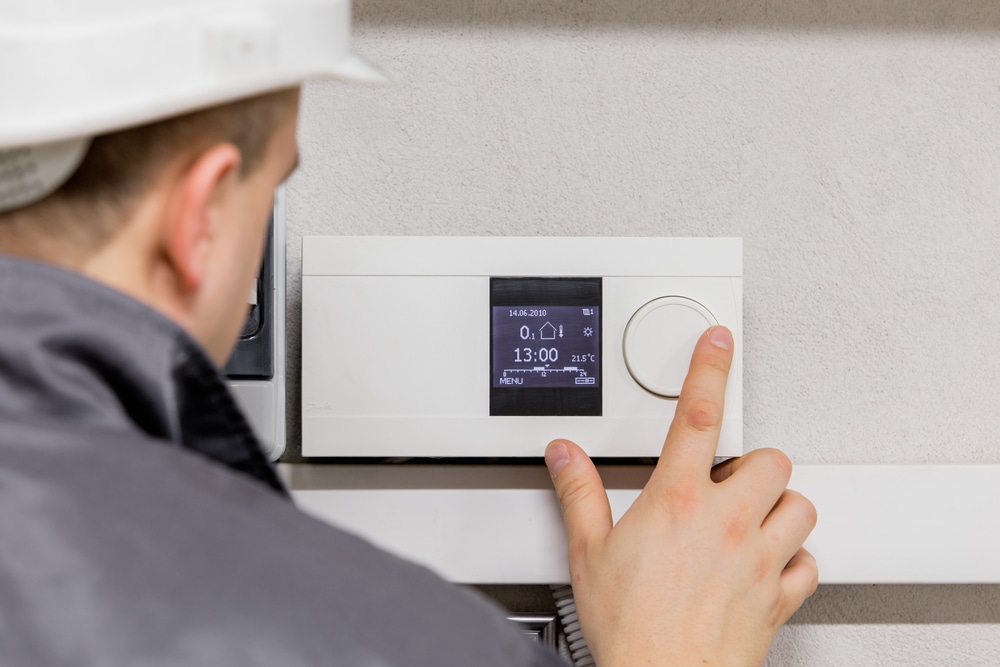 And of course, we always respect your own need for working AC no matter what the reason or situation. Having AC service in Santa Fe is part of living here and how our community works. We promise to always respond as best we can. Here are some of the reasons you should choose Aztec Mechanical when you find you need AC service in Santa Fe.
We have qualified and experienced technicians. Not only are they qualified for many air conditioning manufacturers, but they have also worked on systems of all sizes. They are ready to bring their years of expertise to you.
Equipped vans ready for service. Our fleet is our lifeline and being able to complete AC service in Santa Fe in one trip saves our customers, and ourselves, time. We make sure our fleet is completely updated and kept on a maintenance schedule. We also make sure our vans have all the equipment they need for repairs and service.
Our 24-hour service is second to none. Of course, our daytime service is not too bad either. We have a full dispatch department ready to locate the nearest technician to get to your emergency.
We have the service schedules that work for you. Nothing beats preventive maintenance. There are plenty of studies that prove how much money preventive maintenance saves business owners and homeowners in the long run by avoiding costly repairs. Overly clogged drains, low fluid levels, dirty coils and filters, and more are all part of our service schedules.
So next time you need AC service in Santa Fe and surrounding areas, remember the company that works around customer's schedules and the needs and demands of their air conditioning units, Aztec Mechanical.