If you are living in a place where having both a heating system and a cooling system in your home is essential then you have to also make sure that these machines are subjected to regular maintenance. We, at Aztec Mechanical, Inc., have brought to you our services in the maintenance of your HVAC system at home. We are a firm that hires employees who not only have the required qualifications but also have hands-on experience with the kind of work that is expected of our firm. We believe that our customers deserve nothing short of excellence and this has helped us to become one of the most relied upon firms operating in and around the areas of Albuquerque, Rio Rancho, Santa Fe, NM, and New Mexico.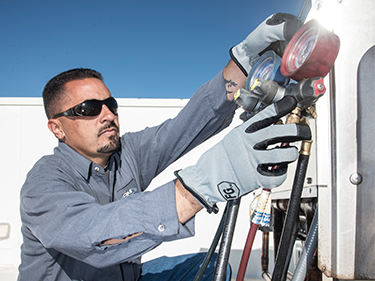 Here, we have made a list of 3 smart reasons why you should get professional help for maintenance work on the heating and cooling system in your house. Take a look.
Proper Cleaning Services Received
If you choose to hire a firm that has expertise in the maintenance of AC machines, heaters, and ventilators in homes you can rest assured that the cleaning of the various parts of the appliances will be taken care of in a way that will leave no traces of dust or dirt in any corner of it.
Repair and Replacement Handled
An important aspect of the maintenance of any machine includes the repair and replacement of its damaged parts. If you hire a firm then it will fall within their job description to check each part for faults and replace those as and when needed.
Not only is the job of maintaining the various heating and cooling systems in your house time-taking but these are also not easy for an untrained individual. Hiring a firm will allow you to avoid mistakes.
So, if you are looking for a firm to handle the maintenance of the cooling and heating systems in your house then you should give us a call at 505-991-7395 without any further delay.