When spring rolls around, you might find yourself wondering: Do I really need to do maintenance on my air conditioner? Will it be a problem if I don't?
The short answer is yes. Just like your car, your air conditioner needs attention to keep it in proper working order. Plus, once we hit hot summer days, your AC will be running hard. If you don't maintain your system properly, it could cause costly breakdowns.
Why Spring Air Conditioner Maintenance is Important
Air conditioners use about 6% of all energy produced in the United States, and your cooling system accounts for between 50 and 70% of your summer cooling bill. All that usage comes at a cost. Homeowners spend around $11 billion dollars a year to power their air conditioners. Keeping your system running smoothly can save you money on your monthly bill. How much it will save you depends on your unique circumstances; however, estimates range between 20 and 50%.
Spring maintenance can also save you money in the long run. Evaluations and tune-ups by trained professionals can help you spot needed repairs before they are emergencies. By spotting these in advance, you can have them fixed at a convenient time and avoid off-hours service calls. It may also prevent frequent repairs.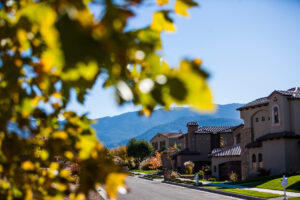 Regular tune-ups and at-home maintenance can also extend the lifespan of your unit. These upkeep calls may increase your system's lifespan by 30 to 50%. On a traditional unit, that could be around five years. Because replacing your AC unit can be costly, you don't want to take on that financial burden unless your previous unit has served you well first. Skipping maintenance could also cost you when it comes to warranty coverage. Many manufacturer warranties require regular HVAC upkeep (and the professional records to prove it); without this care, the warranty may be voided.
Signs Your AC Needs Professional Maintenance
There are a handful of telltale signs that your air conditioner needs some upkeep, either by you or a professional. First, if you see that your electrical bills are higher than the previous year, this may be a sign your unit is working harder. If your AC never turns off, take that as another sign you need to have your system looked at. Have you changed the filters recently? What about the coils on the condenser – does it have leaves, dirt or cotton stuck to it?
Do you find yourself continuously lowering the thermostat to try to get the AC to cool to a comfortable level? This is a sign your unit isn't working efficiently. And finally, if the AC unit is noisy while it's running or is making noises (such as grinding), those are signals your system isn't operating properly.
Items Included in Professional Spring Maintenance
A professional AC tune-up includes a 60 to 90-minute professional assessment and cleaning by a trained technician. Here are a few items our technicians will look at during a tune-up call:
They will check the blower motor for proper amperage and voltage as a measure of proper operation.
They'll test the thermostat and perform any necessary calibrations.
They'll clean the existing air filter as need or recommend a replacement.
They'll inspect the indoor coil and condenser coils, remove any debris, and recommend any cleaning or replacement as needed.
They'll flush and treat the condensate drain.
They'll monitor the operating pressures of the unit and recommend any replacement refrigerant as needed.
They'll inspect and tighten any electrical wiring connections, and they'll look for exposed wiring.
They'll inspect and test the capacitors and inspect the fan.
They'll measure the supply/return for an appropriate temperature differential.
They'll monitor, and measure the amperage and volt draw in the compressor for appropriate levels.
How Aztec Mechanical Can Help
Aztec Mechanical provides comprehensive heating and cooling services for residential and commercial units. Our qualified technicians are not just skilled professionals. We also keep a company standard of doing the right thing. We will never overcharge or sell you a service you don't need. Contact us today to see how we can help.